I am late in uppdating the english news site, i know! I will try the new blogg funktion soon. Now all kitten have ben with thier familys quite a while, and i got many nice pictures and reports. They are doing reely well and both Finn and Frode have more then 4kg now with 6 month! They all have lost their baby teeth, and are still very cuddly and just love climbing and hunting. It was fun to show them in Forshaga and to see that Torplyktans first kittens did realy well.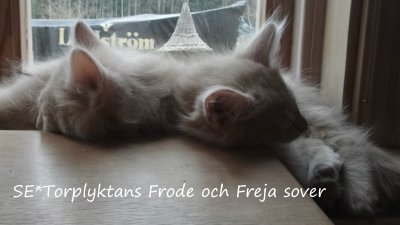 The 28.feb the kittens opened their eyes!
-----
The 17.feb Fiona got three kittens!
The 11th feb I've been to the Forest cat clubs meeting and course in cats health, witch was really intressting and its nice to meet others with forest cat catterys.
I did start to read Pawpeds G2 the 9th feb, witch will be going on until 15th of may.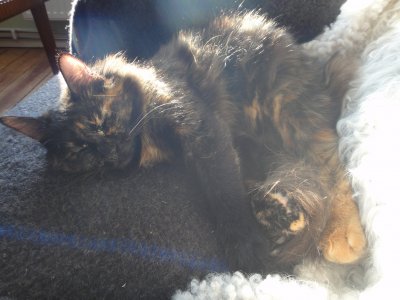 Fiona sleeping with belly up ;-)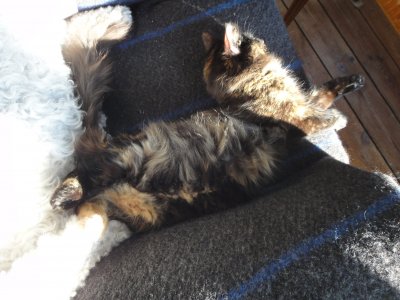 Box for the kittens is ready!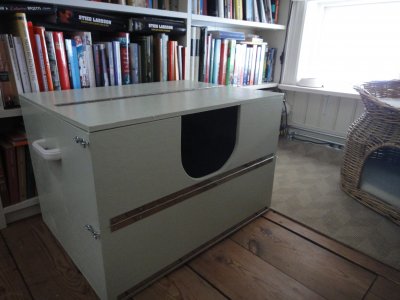 We have been to the vet 4.jan, Fiona got HCM-scanning and bloodtest. She got good results, very good health and shape.

The best is that shes going to have three kittens!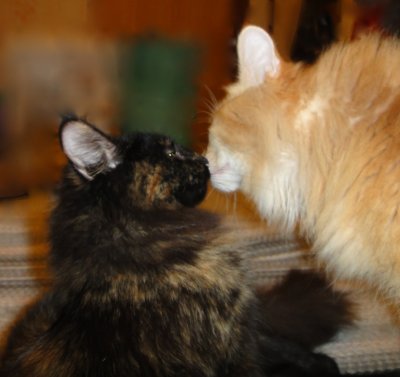 December the 13th has Fiona been on a date with S*Utblickens Naxos! Thank you very much Ylva and Susanne that Fiona got to meet him!
Thanks also Ylva for all your help! Little Fiona decided to run three times in a row within four weeks. We gave in and she got to meet Naxos. Those two fell in love and everything went great.
Now we keep our fingers crossed that everything goes well. If so, the kittens will be born around the 15th February 2012!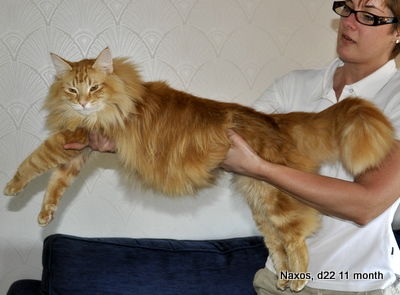 ---
Other posts